Exciting News!

No Thru Road was shortlisted in the Rainbow Awards in the categories of Best Lesbian Mystery and Best Lesbian Debut.

.

In the Debut category, the novel received an Honorable Mention, and in the Mystery category, it achieved Runner-up status! Thanks to Elisa Rolle for managing this award every year, and thank you to all the judges who enjoyed my book!

CLICK HERE to discover the winners in all the categories.
.










SECOND EDITION AVAILABLE SOON!
No Thru Road

by Linda M. Vogt
New Edition Publication Date: January 2016
Newspaper reporter Riley Logan is looking forward to a peaceful week when she goes with her best friend Marie to beautiful Galiano Island, B.C. Instead, the two find themselves in the middle of an environmental clash, a decades-old mystery and the murder of a well-loved islander. The women stay at the Cliffhouse, a funky waterfront cottage Riley has inherited from her aunt, where they discover 60-year-old letters that may hold important clues. And then strange things start happening on Galiano . . . a ferry rams the dock, an oil slick coats the harbor and Riley's new love interest, Kit, disappears and is named a suspect in the murder. Will Riley and Marie use her aunt's letters to solve the murder? What did someone hide on nearby Wallace Island that could break the case open? And what happened to Kit? The answers to those questions, along with love, adventure and a dash of humor, can be found in Linda M. Vogt's debut novel No Thru Road.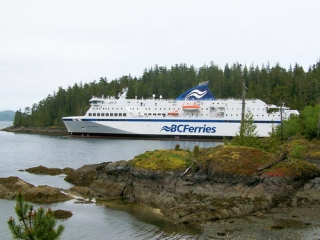 x






Great News!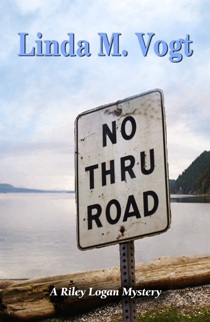 New Cover!
I have signed with Launch Point Press to reissue the first novel in the Riley Logan Mystery Series. We have a new cover (see above), and I'm completing another pass of editing to make this second edition even better than the first! The book will be available again in print and ebook soon. Stay tuned for more details.